Management & Board of Directors

Management & Board of Directors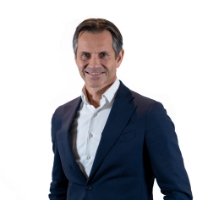 Roar has a solid background from the health & beauty business as well as the FMCG (Fast Moving Consumer Goods) industry. He has the very best experience in developing and growing businesses and creating results. He has top management experience in international companies and global brand leaders such as The Coca-Cola Company, Gillette Company & Procter & Gamble. He has as well, experience from retail and e-commerce operations such as the VITA group which tripled their turnover in 8 years. He is experienced to develop team and create success for business partners. Roar brings strong strategic and operational capabilities and facilitates growth mind set and positive thinking. His ambition is to build and develop EQOLOGY to be the best Omega 3 network marketing company in the industry. Roar has an MBA degree from NHH.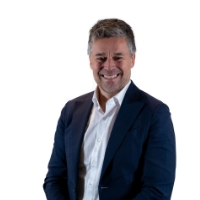 BØRRE GJERSVIK
CHIEF VISIONARY OFFICER
Børre Gjersvik has been working in Eqology since January 2014. He holds now the position as Chief Visionary Officer in Eqology. Børre's background is in finance, and he is a certified nutritionist with more than 13 year's experience in the nutrition, cosmetics and skin care industry. Børre has also worked as CEO at Dermanor, he has been the director of the health department at Midelfart AS and was Senior Country Director at Herbalife for eight years.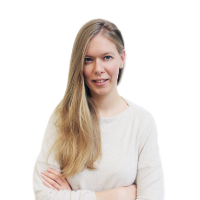 LAURA EROSS
HEAD OF SALES
Laura is working in Eqology since July 2017. After first experiences in consulting and telecommunication, she has worked in the past 8 years in the field of Direct Sales with international assignments in Hungary, Ireland, the USA, and Norway.
She brings in 10 years of experience in the fields of nutrition, cosmetics, and skincare, gained with mid-size and large direct sales companies.
Laura has experience building up sales and operations teams from the start-up phase and achieving strong sales results.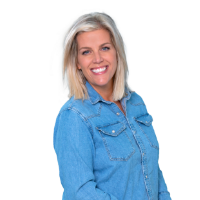 LAUREN JENSEN

HEAD OF MARKETING
Lauren Jensen has served as Head of Marketing since March 2022. Ms. Jensen has over 17 years of global marketing, branding, and communications experience for mid-and large-sized enterprises. In her career, she has developed and executed multiple global marketing strategies utilizing both traditional and digital marketing methodologies. She is especially adept at launching brand campaigns in new or developing regions for sustained business growth. Her abilities and expertise span multiple disciplines and industries, focusing on merging both offline and online marketing and sales. She has an MBA from Nord University and a Bachelor of Arts in Business from Arizona State University.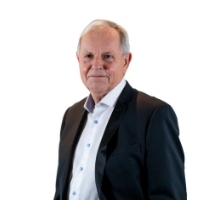 DR. MED. HOGNE VIK
PRODUCT AND RESEARCH DIRECTOR
Dr. Hogne Vik has an MBA and a unique international industrial experience and background from Nycomed/Nycomed Amersham, Pronova BioPharma and Aker Biomarine. As a physician and professor, he has published over 80 international scientific papers, including ones addressing allergy and dietary supplements. He has held management and product development responsibilities in international companies for both dietary supplements and pharmaceuticals. He was responsible for documentation of known Omega-3 products, and participated in developing vitamin K2 supplements.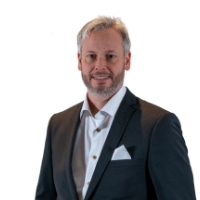 Terje started in Eqology in August 2021. He is Master of Science in Economics and Bachelor in IT-Management and Business administration as well. He has broad experience and previously worked in companies such as Coca Cola and other major companies within pharmacy, hospital, IT consultancy and building industry. He has been covering different roles within financial management, business control, business intelligence and consultancy. Terje is focused on improvements and efficiency, fact-based decisions and analysis, strategy and growth support and sustainable business results.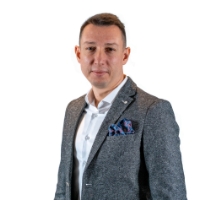 BARTOSZ WOGÓRKA
HEAD OF IT & OPERATIONS
Bartosz is M. Sc. Eng. in Computer Science with more than 20 years of professional experience in information technologies and operations. He went all the way from a web designer, through system architect, senior programmer, project manager, ERP consultant and IT and Operations Director in several global companies in Poland and Norway. Bartosz has been working in Eqology for more than 10 years and holds current position since June 2018. His current role covers, IT administration, optimizing, managing business and operations processes to make sure that information technologies support business goals and strategy.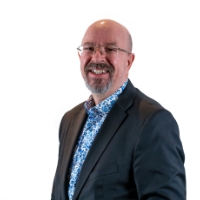 Asgeir Naalsund has worked in Eqology since February 2017. Education in Finance & Business administration and logistics. Long and extensive experience in identifying, monitoring and limiting company risk, financial management and improvement of processes and routines. Asgeir has previously worked 7 years as a Controller / Finance and Business Administration Manager in Norsk Gjenvinning Industri AS. He also has over 20 years of experience in the computer industry in various roles such as Business Controller, Controller and Logistics Manager in companies such as GPI AS, Contempus AS, Affecto AS and affiliated companies.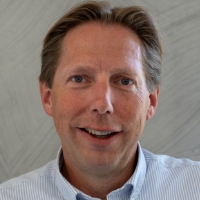 CHRISTIAN ESPESETH
Chairman of the board


Christian is a strategic advisor and partner in Dentsu, former Red Media, as well as a chairman of the board in Eqology. He has extensive experience in various areas of communication; from business development and CRM to brand projects and tactical sales activities. Activities designed for small organizations and entrepreneurial businesses, as well as major multinational companies. He has gained immense experience through his work with sales and communication processes of advertising and media agencies, as well as customers. This has made him proficient in utilizing content and contact surfaces tactically, as well as strategically.

Øien has 25 years of working experiences from different sales organizations – since 2006 focusing on nutraceuticals. Kim Øien is one of the most experienced direct sale entrepreneurs in the Nordic region. During the past three years he has built a strong growth in TGMontgomery in Norway. Almost 10% of the population in Norway in the age of 60+ are subscribers in Øiens company. He has now brought his experience from Norway to the Swedish market and can see a strong growth already.
His recipe for success is to process the market through using storytelling combined with effective dissemination in social media, digital- and traditional papers. He has taken relational sales seriously and created a new business standard concerning direct selling. As a board member in Eqology, his focus area is to contribute to developing the most effective CRM systems and direct sale methods